Sommer Duo Vision 650 SL (650N)
Napęd bramy garażowej o nowoczesnym wyglądzie, przeznaczony do bram garażowych o maksymalnej powierzchni 11,25 m?. 
Przeznaczony do bram garażowych o maks.

 

powierzchni około 11,25 m?

 

(z 1 miejscem postojowym)
Składa się z dwóch części

 

tzn z układ sterowania (do zamocowania, np. na ścianie czy suficie, przy wykorzystaniu istniejącego gniazdka) oraz szyny jezdnej moncowanej do sufitu
Napęd można zamontować wszędzie tam, gdzie inne napędy nie mieszczą się ze względu na ich długość całkowitą
Obudowa posiada

 

oświetlenie oraz przycisk, dzięki czemu nie potrzeba wykonywać dodatkowej instalacji do przycisku naściennego
Zestaw zawiera nadajnik zdalnego sterowania (dostępna jest też opcja z 2 nadajnikami)
Ekskluzywne i niezawodne nadajniki

 

pracujące na częstotliwości

 

868,8 MHz z kodem zmiennym

 

co gwarantuje odporność na zakłócenia oraz zasięg około 50 m
Wbudowane oświetlenie

 

zapewnia widoczność w garażu po wyłączeniu samochodu, obudowę wraz z oświetleniem i przyciskiem można zainstalować np. w pobliżu drzwi wejściowych
Super cichy

 

(dzięki zastosowaniu zaprojektowanemu przez firmę Sommer systemowi ruchomego wózka porusząjącego bramę)
Niezawodny system awaryjnego ryglowania

 

napędu w przypadku braku napięcia gwarantuje bezpieczne zamknięcie bramy
Bezpieczny dla użytkowników, spełnia wymagane normy europejskie w zakresie bezpieczeństwa, niezwykle szybko reaguje na przeszkodę
Posiada funkcję łagodnego startu oraz zatrzymania, co wpływa na wyjątkową kulturę pracy całej bramy a także jej zywotność
Posiada przyłącze do podłączenia fotokomórek (w celu dodatkowego zabezpieczenia przed przycisnięciem) oraz lampy zewnętrznej
Energooszczędny

 

dzięki zastosowaniu transformatora z rdzeniem pierścieniowym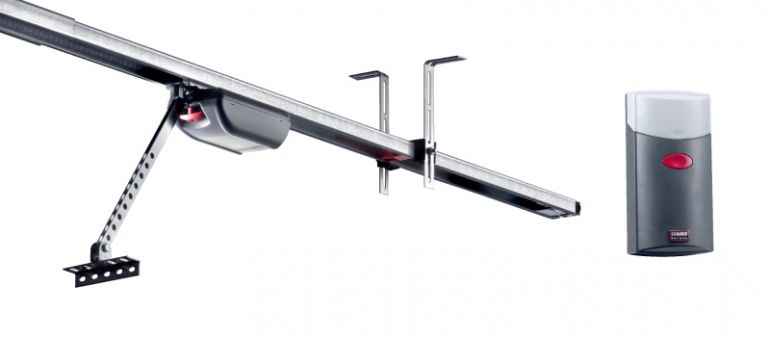 Would you like to obtain additional information or ask for a quote? It does not cost anything and does not place you under any obligation! On working days we will contact you within 48 hours.
Biuro Handlowe Kraków
Godziny otwarcia:
pn-pt:   10:00-18:00
sobota: 10:00-14:00
Kontakt 
tel./fax (012) 290 70 50
e-mail: zakopianka@migas-door.pl
Biuro Handlowe Niepołomice