DOUBLE-LEAF INDUSTRIAL DOORS
Industrial double-leaf doors are perfectly suited for use in industrial facilities and as warehouses and utility buildings. The advantage of this type of doors is their simple construction which gives great possibilities of application. They combine traditional appearance with safety of use and functionality.
DOUBLE-LEAF INDUSTRIAL DOORS
Robust steel hinges, a cylinder lock and a structure design individually selected for each door all guarantee a long service life. Depending on the needs, we manufacture industrial two-leaf doors in two versions, either insulated (with 50 mm polyurethane foam filling) or uninsulated, of T8 trapezoidal sheet metal or of galvanised steel sheet panels with 40 mm polyurethane foam filling. The thermal transmittance coefficient (U value) for the panel is Uk=0.6 W/m²K. Double-leaf doors can be manufactured in any size and with various options of accessories:
For larger doors, a practical solution is to have an additional wicket door fitted in one of the leaves to allow free entrance to the garage without the need to open a large leaf. Optionally, the door can be made with symmetrical or asymmetrical leaf design and in any RAL colour or veneer (for panels with polyurethane foam).
The company offers doors in standard colours as well as virtually unlimited possibilities of colour selection on request. The panels can be paint coated with glossy, matt or structural finish in a wide range of colours as well as coated with a veneer.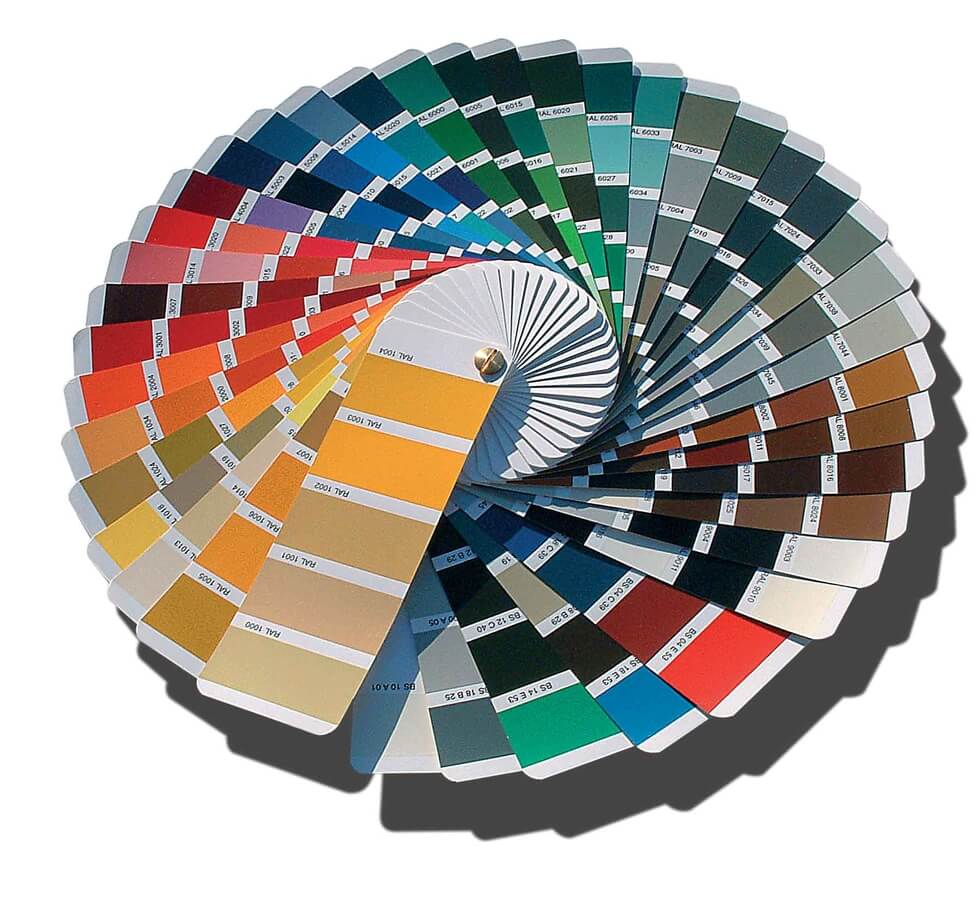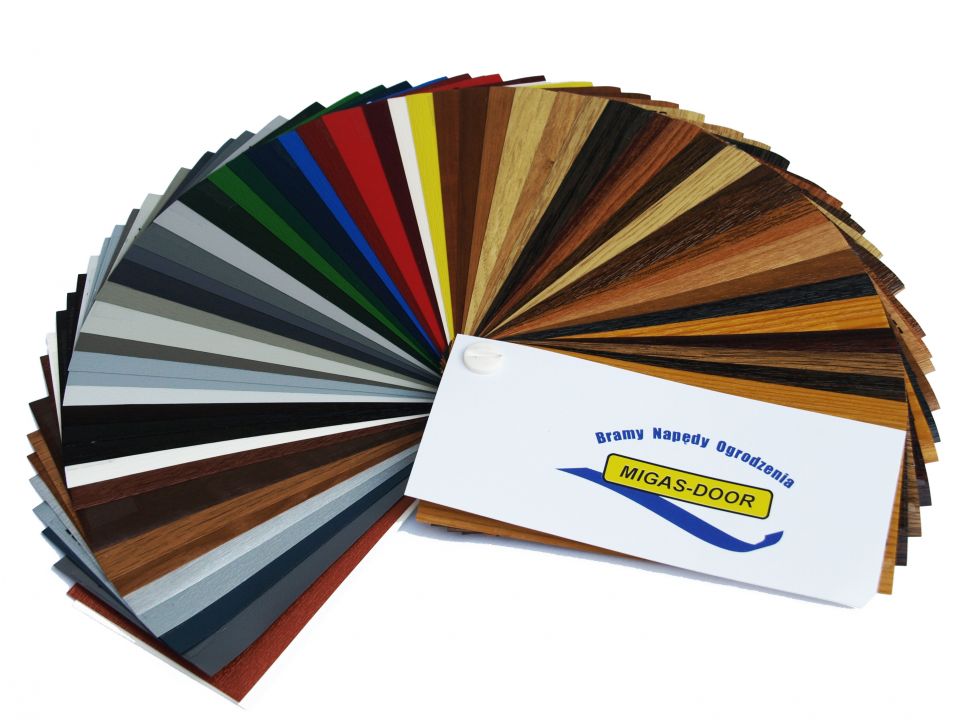 Wicket doors  
MIGAS-DOOR double-leaf industrial doors can be equipped with a wicket door. The advantage of this solution is that you do not have to open the whole garage door when you want to enter or leave the area protected by the double-leaf door. This way you also avoid heat loss inside and make foot traffic simpler.
Wide choice of windows or lighting panels  
By choosing a double-leaf industrial doors equipped with additional components, such as windows or glazed sections you can significantly increase the amount of daylight in your garage and make it more functional. The door can also be equipped with ventilation grilles to allow air access.
Double-leaf doors can be supplied with an electric control system in the standard version or in various variants with an electronic control system. The electric control system makes everyday operations very easy and a wide range of control systems available will meet all possible expectations.
Would you like to obtain additional information or ask for a quote? It does not cost anything and does not place you under any obligation! On working days we will contact you within 48 hours.
Biuro Handlowe Kraków
Godziny otwarcia:
pn-pt:   10:00-18:00
sobota: 10:00-14:00
Kontakt 
tel./fax (012) 290 70 50
e-mail: zakopianka@migas-door.pl
Biuro Handlowe Niepołomice