Sliding fence gates
A sliding entrance gate moves along the fence and therefore does not take up space in the aperture of the gate opening. With a self-supporting design and a specially profiled guide track and a bottom rolling system of six ball rollers that travel along the track, the gate ensures smooth and stable movement. The application of such a design ensures efficient functioning of the gate in all weather conditions.
The sliding gate makes it possible to close an entrance with a maximum width of 9,000 mm and even up to 18,000 mm when two adjacent gates are used. The width and height of the gate can be customised. The wide variety of designs and materials used for the gate leaves (steel sections, forged elements, wrought iron, etc.) will satisfy even the most demanding customers. Each gate can be fitted with a remote control mechanism. The drives are adjusted to the weight of the gate and the frequency of opening. They can be used to close private properties, housing estates and to secure entries to companies or institutions.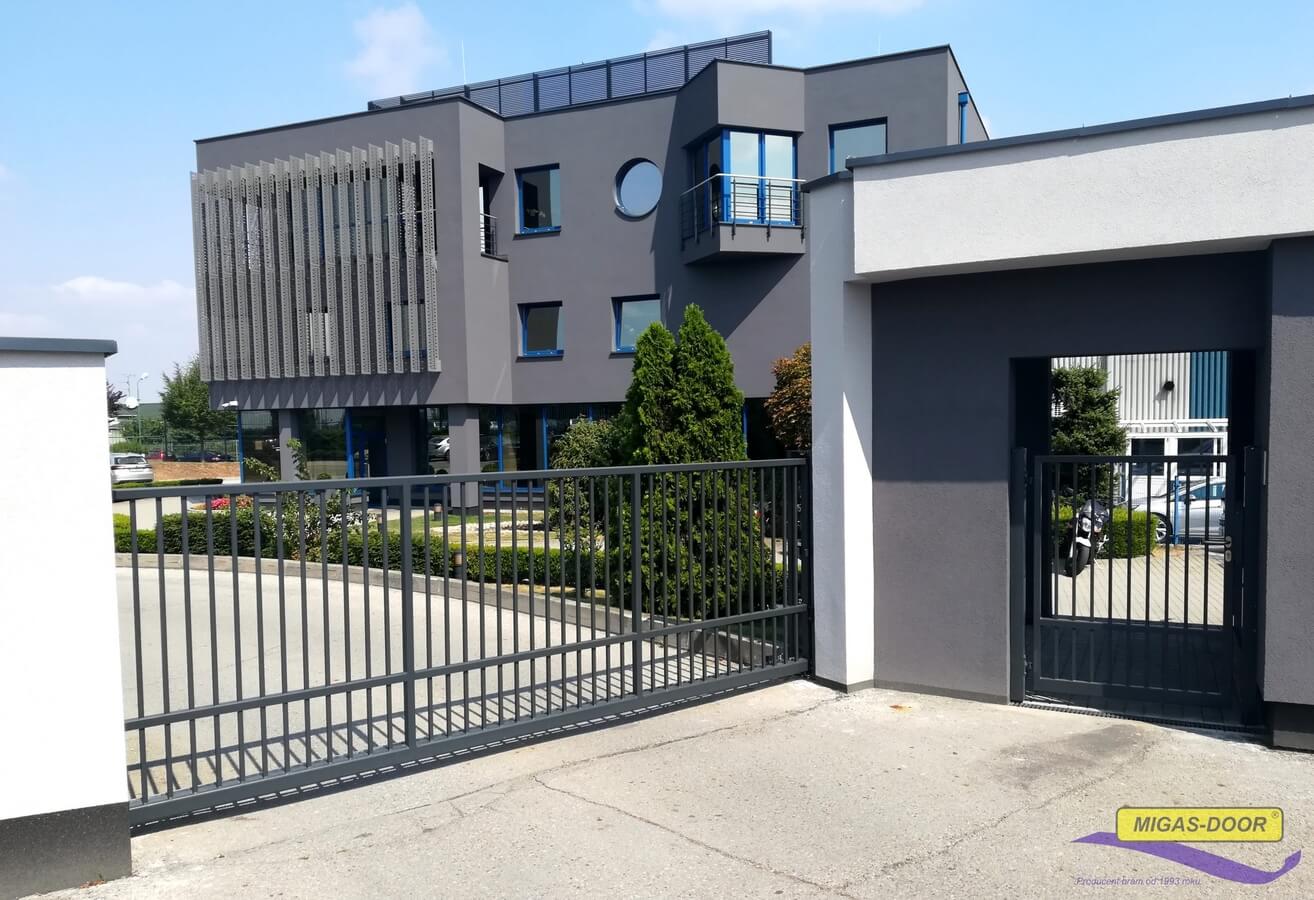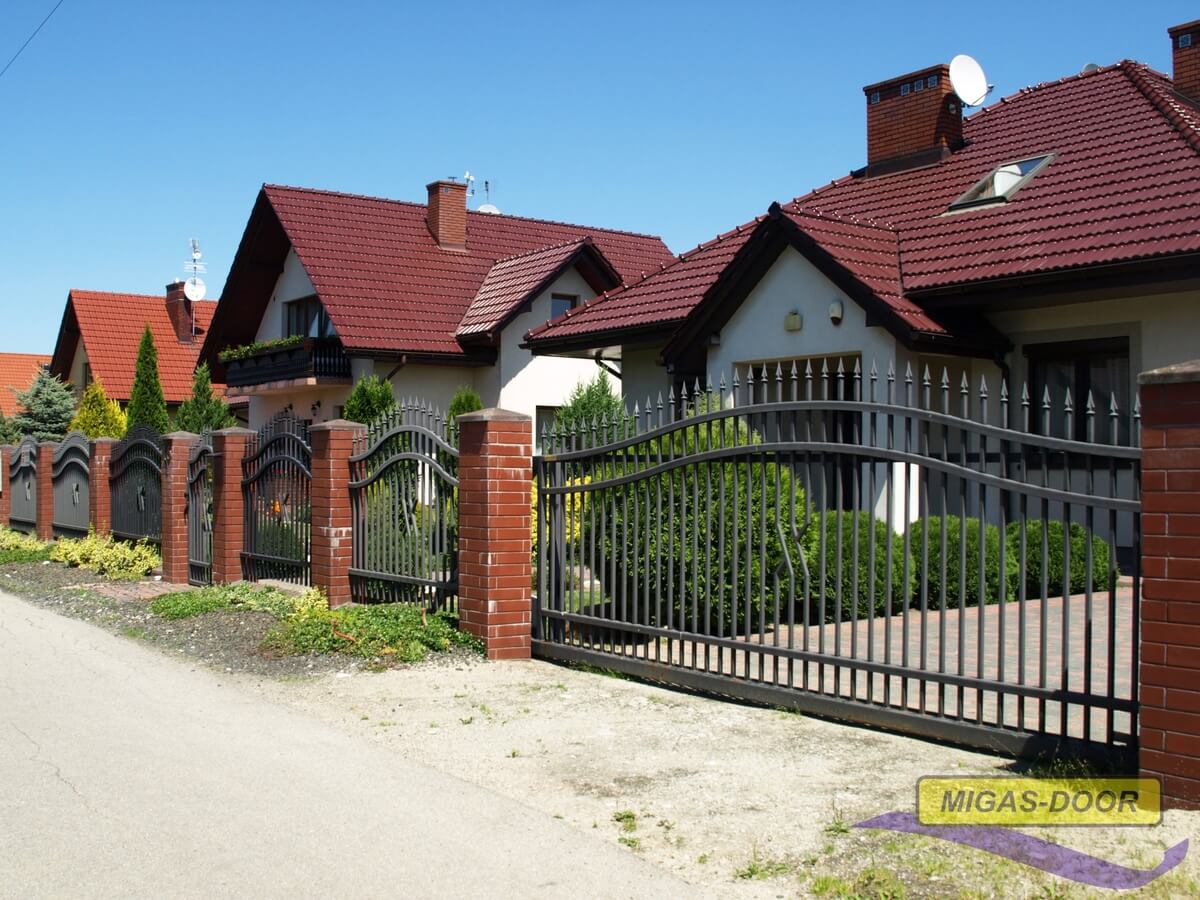 Depending on the needs, the fence spans can be made in any RAL colour.
Sliding gates can be supplied with the electric operating system in the standard version or in different variants with the electronic control system.
Would you like to obtain additional information or ask for a quote? It does not cost anything and does not place you under any obligation! On working days we will contact you within 48 hours.
Biuro Handlowe Kraków
Godziny otwarcia:
pn-pt:   10:00-18:00
sobota: 10:00-14:00
Kontakt 
tel./fax (012) 290 70 50
e-mail: zakopianka@migas-door.pl
Biuro Handlowe Niepołomice